Sam McKnight, Hair Stylist To The Stars, Wins Fashion Creator Award
文章导读
The creative who dared to chop off Princess Diana's hair shares gardening tips and memories of Karl Lagerfeld
敬请期待中文版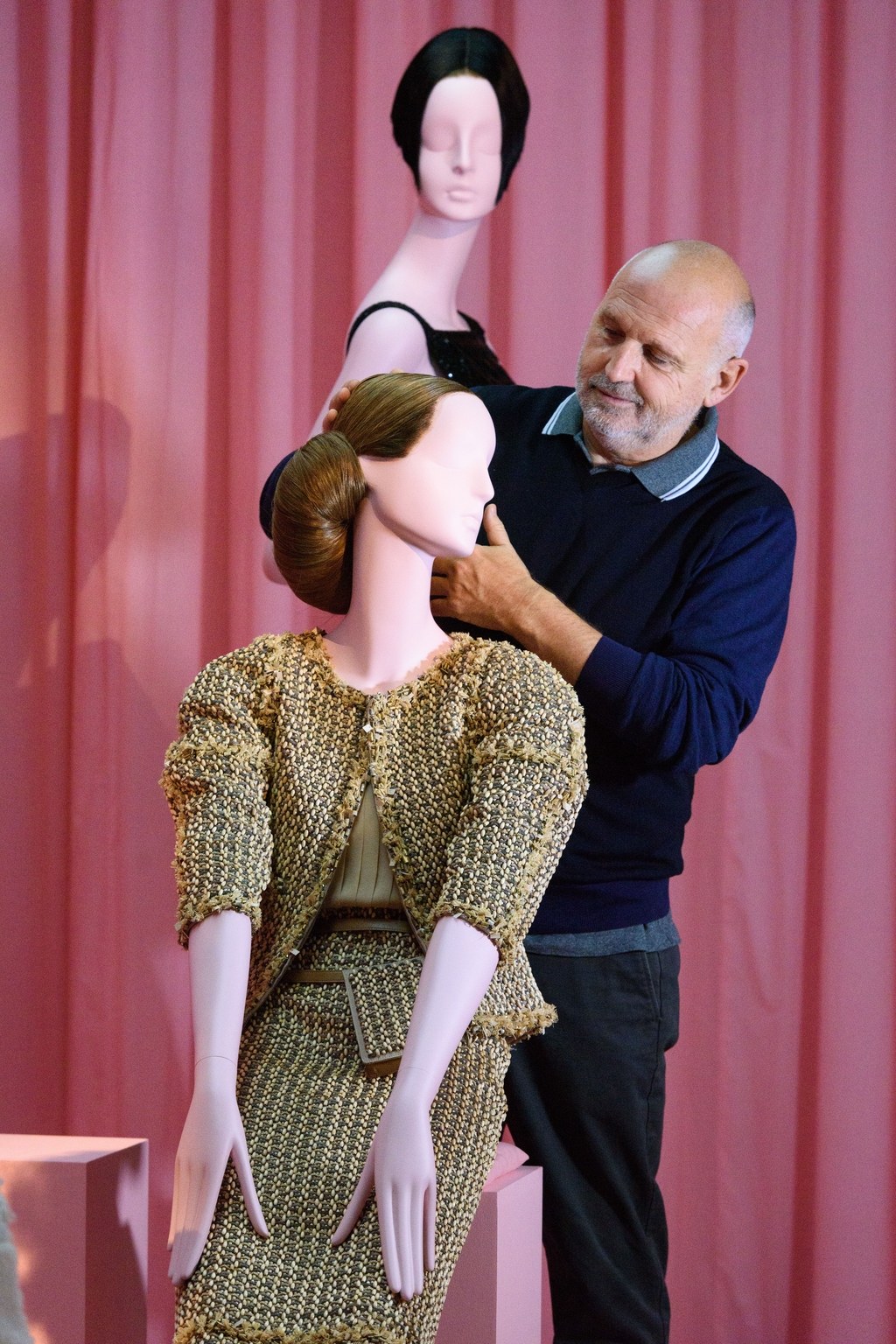 © Ray Tang / Anadolu Agency / Getty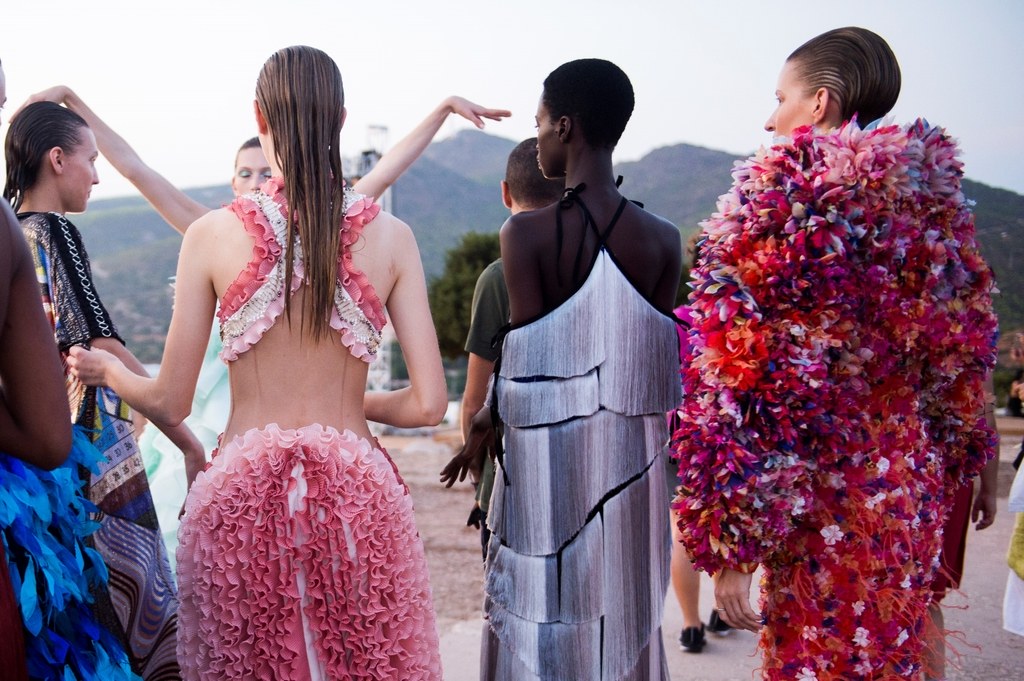 For the special Mary Katrantzou SS20 show at the Temple of Poseidon in Athens, Sam McKnight styled the hair as though the models had emerged straight from the sea
© MARY KATRANTZOU
Surrounded by models with soaked hair like mermaids rising from the deep, Sam McKnight stood in front of the age-old Temple of Poseidon last month for Mary Katrantzou's show in Greece.
It was all in a day's work for McKnight, hair stylist to the stars. He was a favourite of Princess Diana and for so many more – including his good friend Kate Moss.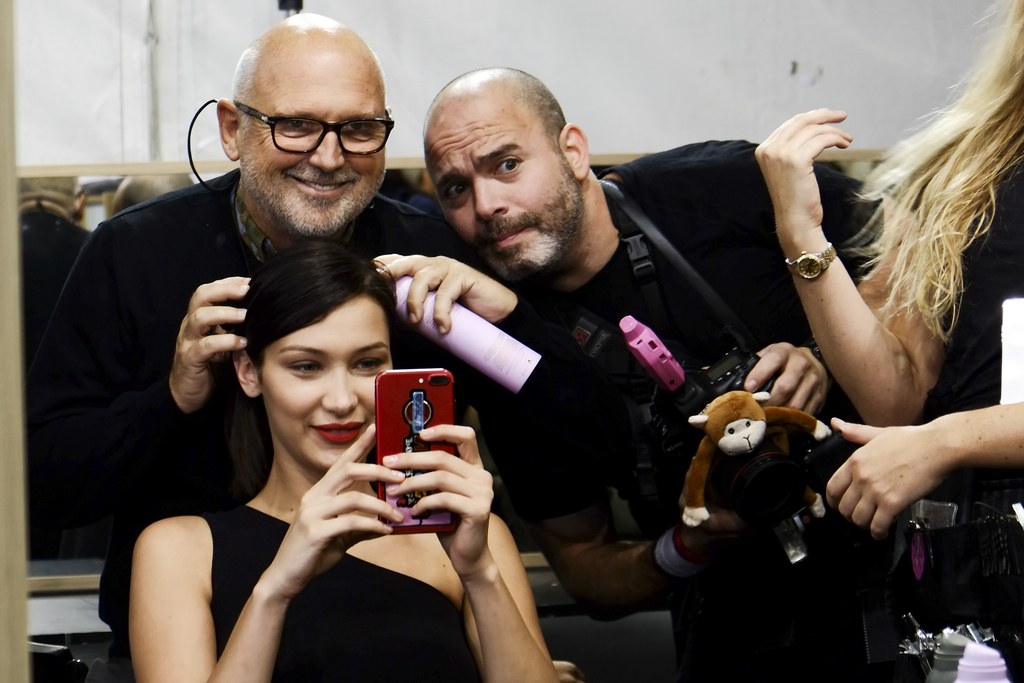 Sam McKnight styling model Bella Hadid backstage ahead of the Max Mara SS18 show (and photographer Kevin Tachman trying to capture the moment)
© Rosdiana Ciaravolo/Getty Images
Now superman Sam is to be honoured in his birth country at the Fashion Awards 2019 in London on 2 December. The creative stylist from Scotland, who has worked for Balmain, Burberry, Chanel, Fendi, Tom Ford and Vivienne Westwood – and with celebrities from Cate Blanchett to Uma Thurman – will receive the Isabella Blow award for Fashion Creator.
"It feels like a huge honour – I was blown away," said Sam as we talked about this industry recognition of nearly half a century of his work.
"I have been honoured by the hairdressing and the beauty industries – but I have never had an award from fashion," he said. "Really my world is fashion and it is from the fashion industry that I have felt close to – it's what I've been doing since the 1970s when models often did their own hair. People were asking whether I could really succeed making a career out of it. It was the very beginning of hair being intrinsically linked with fashion shows."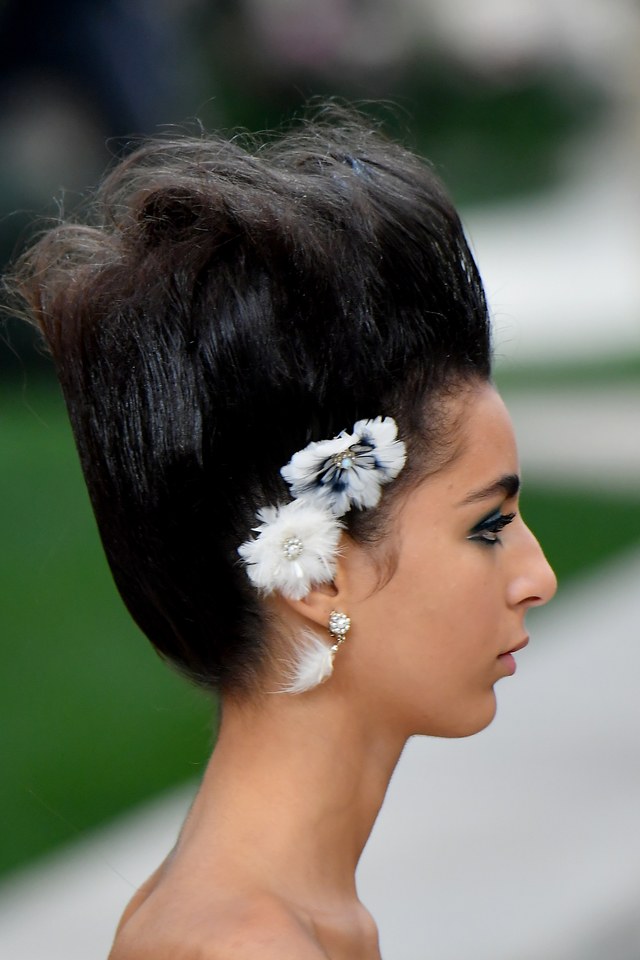 Sam McKnight adorned the hair with the Chanel camelia for what would be the final Couture Summer 2019 show before Karl Lagerfeld passed away in January 2019
© Dominique Charriau / Getty
"I am so happy and thankful for the British Fashion Council," he continued. "They are shining a light on hair, and all the hairdressers, who make magic backstage nowadays on an epic scale."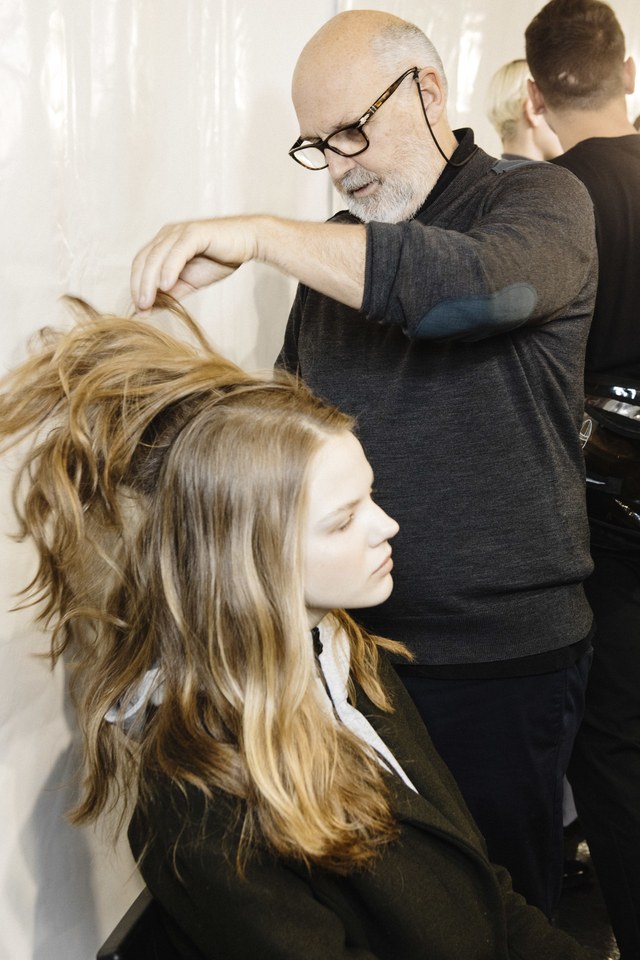 Sam McKnight in action backstage at the Blumarine show during Milan Fashion Week AW18
© Rosdiana Ciaravolo / Getty
Sam has a deep belief in the power of hair. He is the stylist who dared to chop off Princess Diana's lacquered hair do back in 1990 and gave her a short crop as a symbol of freedom and a message to the world.
"We spent all day taking pictures of her – and just when we were done she said, 'What would you do with my hair if I gave you free rein?' – and I said, 'I would cut it all off," recalls Sam McKnight.
The hair guru has worked with iconic photographers from Craig McDean through Patrick Demarchelier, Irving Penn and Nick Knight. (He did not work so much with Isabella Blow, whose name is on his award.) Most of all, he was head-to-hair with Karl Lagerfeld interpreting the complex ideas of the master of Chanel. Each season, deep in the Chanel headquarters in Paris, I would watch the two of them, wordless, as Karl and Sam exchanged a look and the hair would be swept up or placed in a soft bun.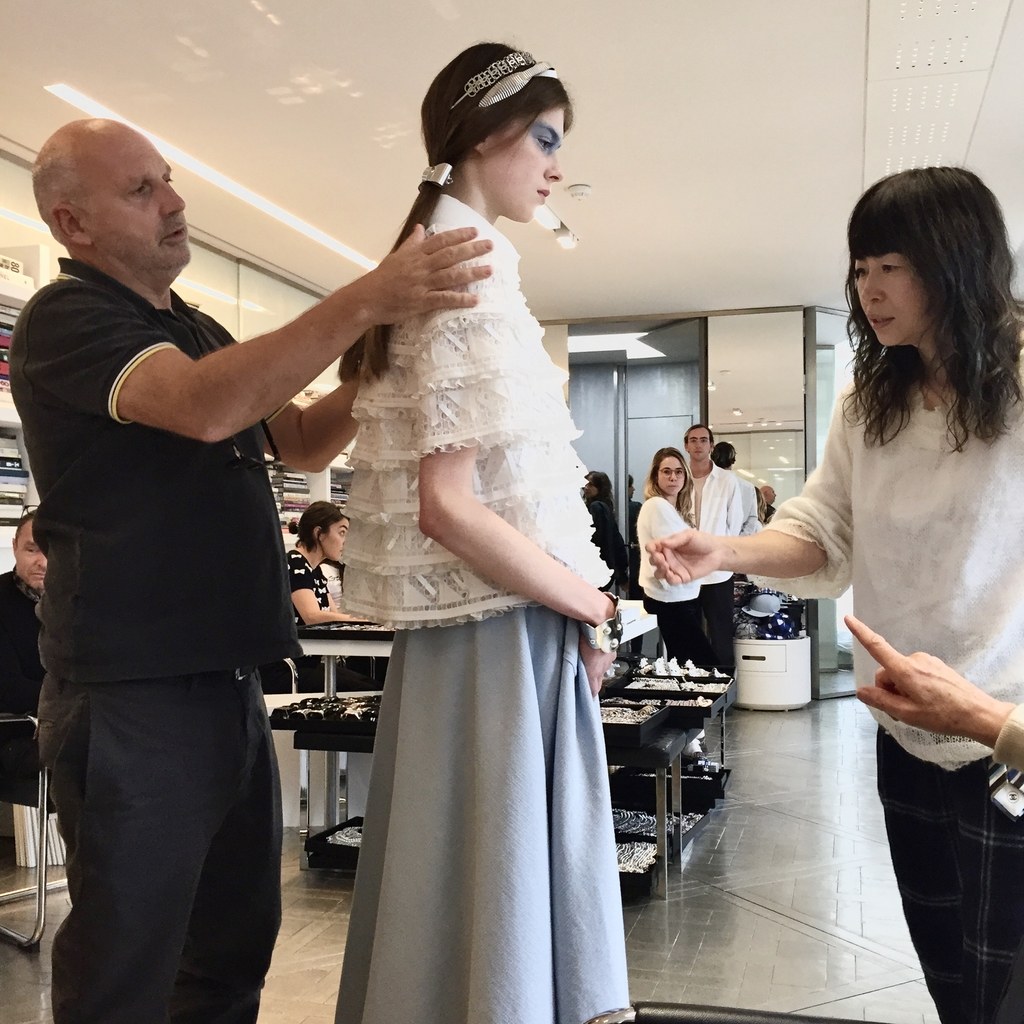 Sam discussing the final image in Chanel's Rue Cambon studio ahead of the show with Kim Young Seong, Chanel's fabric director
© @SuzyMenkesVogue
"Karl was so wonderful to work with – he sketched the entire head-to-toe look," the creative coiffeur told me when the exhibition "Hair by Sam McKnight", at London's Somerset House in 2016, revealed the long relationship.
I asked him recently, after Karl had passed away, how he felt now that Lagerfeld was gone.
"What do I miss? Everything," he said. "I picked up a jacket today that I love – I said to Karl that I liked his jacket and he had taken it off and gave it to me – just one of those kind little gestures."
"With his vast knowledge, he shared things I had no idea about," Sam continued. "But he didn't take himself too seriously – he had an amazing ability to send himself up. He was family and used to send me pictures of his cat Choupette from their South of France on holiday – texting as if it was Choupette writing!"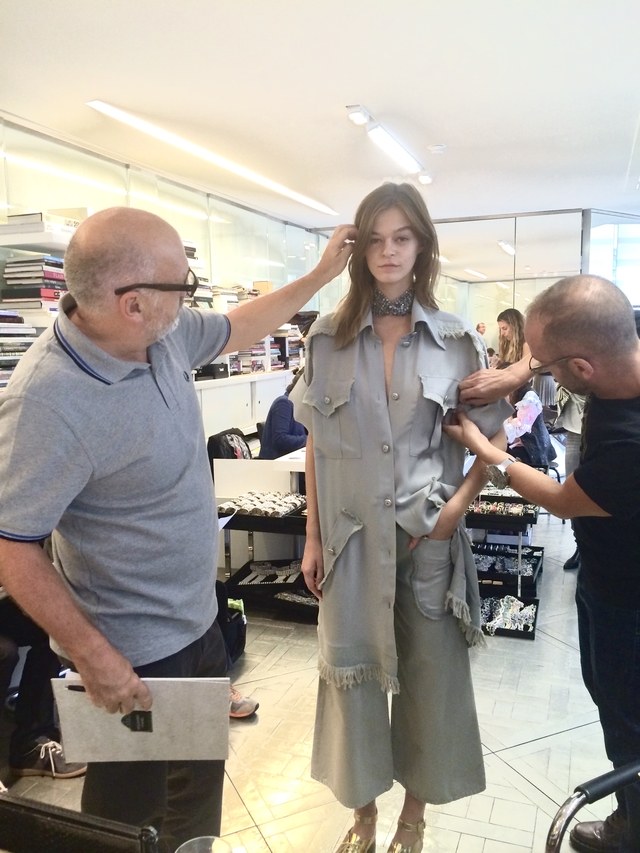 Sam receiving the final go ahead for a Chanel runway hairstyle in the Chanel studio ahead of the show
© @suzymenkesvogue
For the photographer, collaborations are his mantra and he thinks of his current team as companions.
"I have a very close relationship with Nick Knight – he has been a collaborator and mentor for me for 25 years," Sam continued. "I have been doing Vivienne Westwood's shows since 1990. And this season I did a show with Dries Van Noten and Christian Lacroix. You can't get more inspirational than that!"
McKnight too has his private side – even though he occasionally reveals his secret garden in London where the tumble of roses, camellias, tulips and daffodils are far away from fashion.
But his words of advice to House & Garden in 2017 about growing flowers could be a lesson for fashion followers: "Study the light of your space in every season, take plenty of photos every day or week. Then with careful planting you can have interest all the year long."
"A garden is totally solitary," the hair artist said. "The work is meditative and it's at my own pace. I don't have to answer to anyone. There are no rules. I make it up as I go along."
Congratulations to Sam McKnight – master hair stylist who is a force of nature.
All products featured on the website are independently selected by our Editors. However, when you buy something through our retail links, we may earn an affiliate commission.
转载声明
本内容系VOGUE时尚网原创或经官方授权编译转载,严禁以任何形式或方法转载或使用,违者追究法律责任。
将本文分享到
你可能还会喜欢
更多相关网站内容